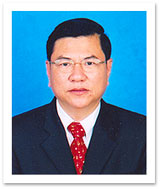 Welcome Samdech, Your Excellencies, Lok Oknha, Lok Chumteav, Ladies, Gentlemen, Parents, Guardians and all dear students who have trusted BELTEI International School. Based on the good will of loving education with the intention to take part in developing human resources with the Royal Government and developing our country faster, and in accordance with the Rectangular Strategy "for Growth, Employment, Equity, and Efficiency in Cambodia" of the Royal Government led by Samdech Akka Moha Sena Padei Techo HUN SEN who is the greatest Khmer hero and the most intelligent leader of the Royal Government, I have established a private school, and have named BELTEI INTERNATIONAL SCHOOL, inaugurated on January 1, 2002 since then. The school sets out its primary motto for the future, "Quality, Efficiency, Excellence, Morality, Virtue" and offers 5 main programs such as:
1. General Education (Preschool, Grade 1 - 12)
2. ESL Program (Preschool, Level 1 -12)
3. Skills Training Programs
4. Computer Training Courses
5. International Test Preparation Courses.

Students who graduate from BELTEI have enough abilities in mental ability, general knowledge, English, Computer, Technical Science and specific skills to challenge into both local and international labor markets successfully.

The school has also promoted the education of social morality, and advised students to clearly know their own identities, to love their country, to know the value of Khmer culture and civilization, to obey national laws, implement our school's internal rules, and have good solidarity between students and students, students and teachers, the management team and staff and not to discriminate against status, social class, and especially, to build good relationship among schools, family and society, by following the three study principles: Learning from School, Learning from Work, and Self-study.

For all educational programs, we set out clear study schedules by categorizing lessons into monthly, trimesters and semesters, every campus has the same course length including course commencement, exam and exit exam date. In short all BELTEI campuses operate their academic activities based on only one standard called BELTEI Standard. All our teachers hold at least Bachelor Degree with teaching methodology and long year experiences so that our students will easily understand and catch up all the lessons; they will build their real skills. The school has installed modern teaching equipments in each classroom according to its level and grade such as LCD Projectors, TV Program, Listening Labs, Internet, Laboratories, slogans, sayings, proverbs, and formulated posters; every classroom has air-conditioners and equipped with cameras to observe students' study activities and teachers teaching performances. We are also proud that all campus buildings are equipped with 150KVA generators and completed modern study facilities, which belong to BELTEI Group.

We are looking forward to welcoming Samdech, Your Excellen-cies, Lok Oknha, Lok Chumteav, Ladies, Gentlemen, Parents, Guardians and all students to our school.

We wish you have good health and success in all work.